Buying or selling your home can be a stressful and confusing process. You want security and confidence in knowing that you have the best real estate agent to take care of you and your family. Espin Realty wants to make this time as easy for you as we can, so we built a team of seasoned, professional real estate agents who will work tirelessly for you. We are here to help you throughout the entire process, and will ensure that your best interests are always first.
We would like for you to meet our wonderful real estate agents below and encourage you to contact us today so we can start taking care of you and your home!
Gary Espin
Gary Espin started his Real Estate career in 2005 with a large national real estate firm specializing in Relocation for corporate clients. Gary quickly rose to be a top producer. In 2015, Gary opened his own firm, Espin Realty, located in the Lake Norman area of Denver, NC. He has a true passion for helping his clients with their Real Estate needs and truly believes in putting his clients' interests first. Gary doesn't see himself as a sales person, but as a partner with his clients.
Contact Gary today at GaryEspin@yahoo.com
Justina Espin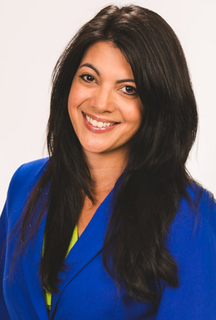 Justina may have been California born, but she was most definitely Carolina raised!  She has called North Carolina home for over 30 years. Justina has always had a passion for helping people.  After devoting more than 20 years to a nursing/administrative career, she decided to add real estate to her resume.  Justina became a Realtor® in 2015 when she and Gary made the decision to open Espin Realty to serve the wonderful people of Lake Norman and surrounding areas with their real estate needs. Her strong time management and organizational skills make her a perfect fit to handle the administrative aspects of the firm as well as lead Espin Realty's Property Management Division.  Justina enjoys traveling and spending time with her family and friends on beautiful Lake Norman.
Contact Justina today at Justina.espin@espinrealty.org
Kedian Taborn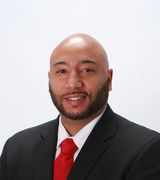 Kedian Taborn is originally from Durham, NC and graduated from NC A&T State University with a Bachelors of Science Degree in Electronic Technology. In 2005 he relocated to the Charlotte area to pursue a career as a Real Estate Investor. His experience and knowledge in real estate investment has led him to his career as a real estate broker.
Kedian realizes that buying or selling a home is a major decision and probably the largest investment most people will make. As your real estate professional, he will be dedicated in ensuring that you have the best experience possible as you take that journey. Building relationships is a key component to providing exceptional client centered service. He feels that it is essential to communicate with his clients to best understand their needs, wants, hopes, and dreams. Kedian prides himself on being honest and dependable with the utmost integrity.
Contact Kedian today at Kedian@tabornhomes.com
Becky Ortiz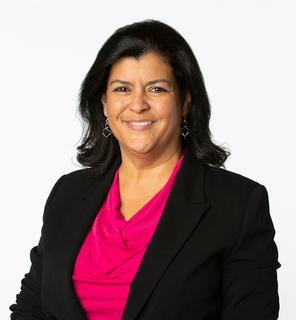 Although Becky is fairly new to the business of Real Estate, she is not by any means new to the process! Becky has gained practical knowledge by buying and selling properties in Connecticut, Maryland, California, and right here in Charlotte. With her own home buying and selling ventures, she has gained experiences that she can share with both buyers and sellers.    
As your agent, licensed in North and South Carolina, Becky will be tenacious at not only finding your dream home, but ensuring that your current home is sold!  She have vast knowledge of the area, and is familiar with the market. Not only that, she is backed by one of Charlotte's leading real estate teams that will bring a wealth of knowledge and expertise about buying and selling real estate!
"My family and I have called Charlotte home for over 13 years and we plan on many more!" -Becky
Mark Bordner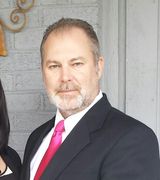 Mark Bordner was born and raised in Charlotte, NC.  Mark is married for 17 years with three kids: one son and two daughters. Mark has been flipping Houses in Charlotte, NC and Gastonia, NC for 11 years now. He is owner of Total Turf Care Company for 24 years. Family, real estate, renovation construction, curb appeal, and helping people to achieve in life are strong passions for him.
Contact Mark today at MarkBordnerNC@yahoo.com